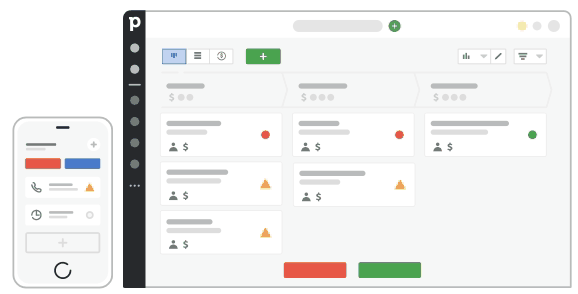 Customer Relationship Manager perfectly adapted and integrated into your business with the support of Multi-Graf.
As an Elite Partner, we offer a Pipedrive implementation, training and integration service that goes far beyond the basic uses of Pipedrive such as lead management, Offers and communication.
We optimize your use of Pipedrive by integrating it into your various tools.
Get the best of your tools with the support of our team.
Implementation
Flow and automation
Data analysis
Marketing automation
Data integration and migration
Training
LeadBooster / chat bot
Generation of quotes, contracts and invoicing
Centralization of your data
Start using Pipedrive under the guidance of our team. Optimize your pipelines to quickly increase productivity and improve communication. Get the best of Pipedrive.
With our knowledge and expertise we will do the complete configuration of Pipedrive as well as a customization of your use, this is something you won't find elsewhere. Pipedrive will be perfectly suited to your needs with our help.
We will be able to help and guide you in your use of Pipedrive in order to optimize your internal and external communications and thus improve your relations with your customers.
Not only will we implement, customize and optimize Pipedrive for you, we will also support your team to ensure their use of Pipedrive meets your business standards and adopts it quickly.
Visualization of sales and production pipelines
Calendar and task management
Integrates perfectly with your tools
Easy to use and intuitive
Highly appreciated in businesses
Pipedrive is a more than complete CRM, although designed for sales teams, it can be suitable for any type of business. With the help of our team, Pipedrive will be your management tool for your daily tasks, supporting you in the automation of all your operational and organizational processes.
Get your free consultation!